Recyclore is an Ottawa based all-volunteer registered not-for-profit dedicated to keeping bicycles out of the landfill and putting them back on the street. We accept donations of old bicycles, recondition them, and then offer the used bicycles for sale.
Location We are open at 985 Pinecrest Road Ottawa, Canada; We're located by the 2 large shipping containers at the north side of the parking lot.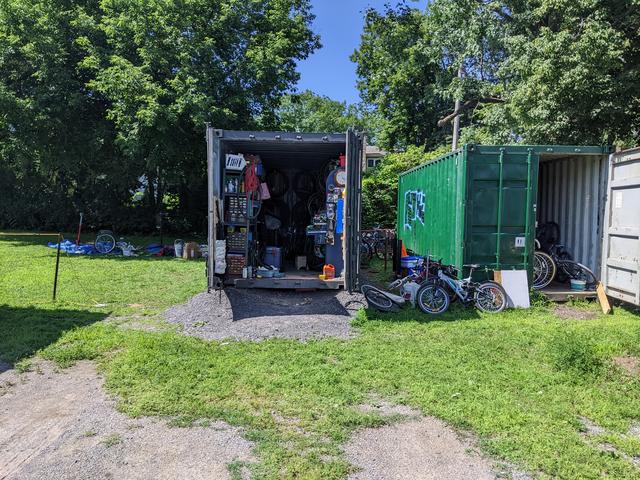 Hours: Wed 5:00- 8:00 PM & Saturdays 1:00 to 4:00 PM
You can book an appointment using our contact form. Booking an appointment helps us prepare for your visit.
All sales are curbside only:
1. If you feel ill, please come another time
2. Physically distance: if we are serving another client please wait at a safe distance
4. Use our inventory and decide which bike(s) you are interested in before visiting. Please let us know you're coming and which bike you're interested in so we can have it ready for you.
5. Small parts are available on request only. We're not able to accommodate browsing. Please contact us using our contact form and we'll do our best to help and make sure you have the part you'll need.
6. Payment is by cash or e-transfer
.